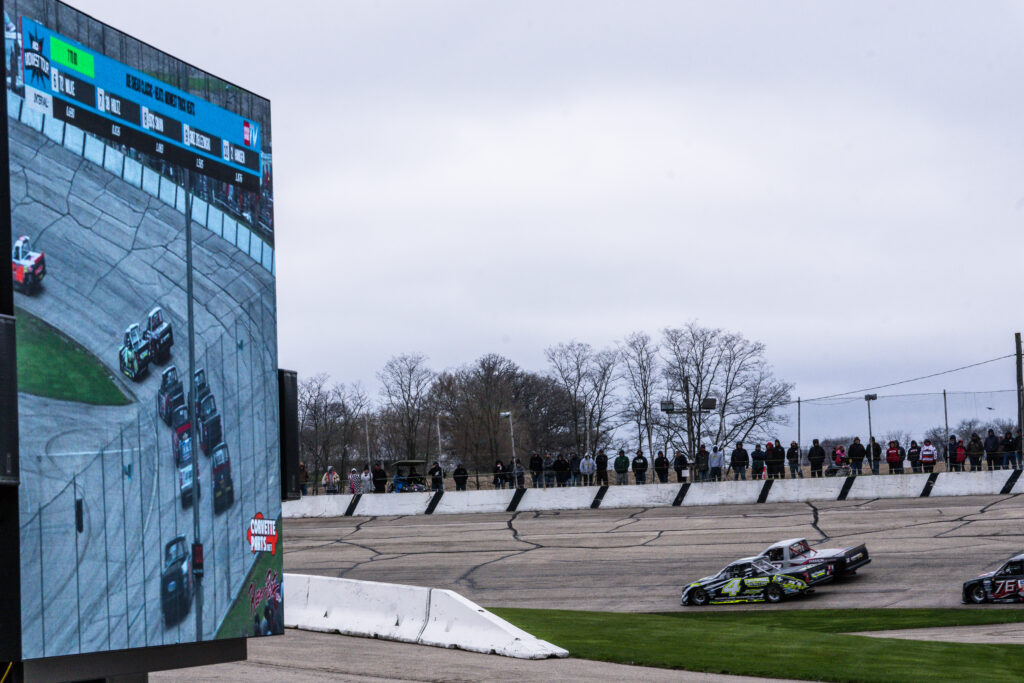 Speed Screen LLC. is here to provide you with the latest technology to enhance your next event! Speed Screen jumbotron rentals offers an easy to use and transport option to bring your next event to life.
Our Mobile Display/Video Board/Jumbotron is here to serve you and your customers or for just a night out of FUN! Speed Screen is available in your area! We currently serve the upper Midwest region covering Wisconsin, Illinois, Iowa, Minnesota, Michigan, Indiana, and much more reach out today!
Our trusted professionals will ensure that your next event is a success! From the time you book your event to the time the event has concluded, Speed Screen will be there with you along the way. Our professionals will ensure the delivery of the proper equipment to your event on a timely manner and ensure the proper operation of the mobile display/party bar for your event.
Speed Screen has a vast amount of uses! Whether it be playing a simple slide show presentation at a graduation party or streaming live video at a sporting event. Speed Screen is one of the most flexible pieces of equipment you will ever use! If it can be displayed on your mobile device/laptop then it can be displayed on Speed Screen! The options are endless.
MAX 1710 Display
17′ X 10′ LED Display
Trailer Mounted
360 degree swivel with 10′ height adjustment
On board PA system
On board generator
MAX 127 Display
12′ X 7′ LED Display
Trailer Mounted
360 degree swivel with 10′ height adjustment
On board PA system
On board generator
Speed Screen is perfect for…
Sporting Events
Concerts
Tailgate Parties
Graduation Ceremonies
And MUCH More. The opportunities are endless with Speed Screen LLC. Reach out today!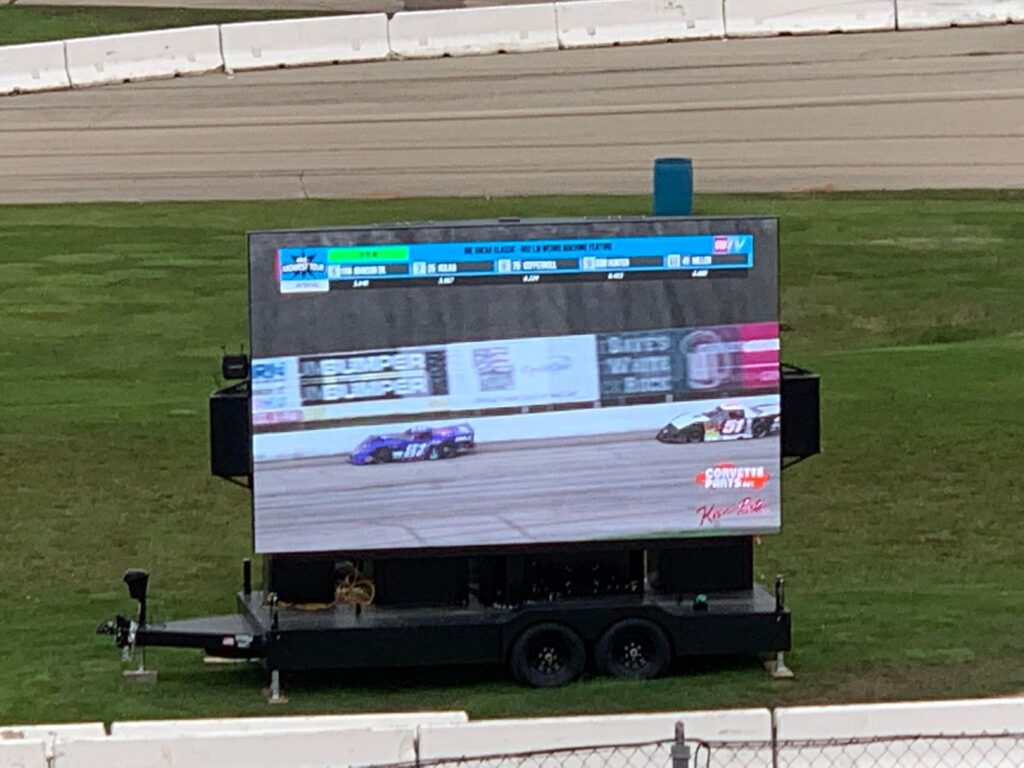 A mobile display at your service!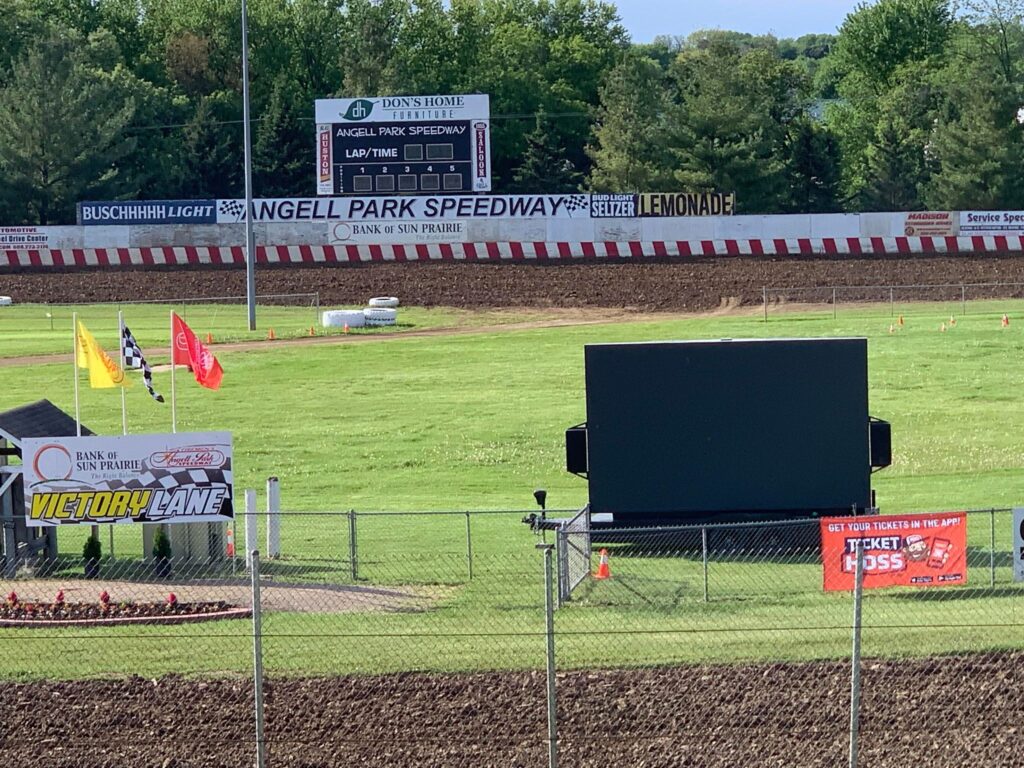 Enhance the experience! Contact us today!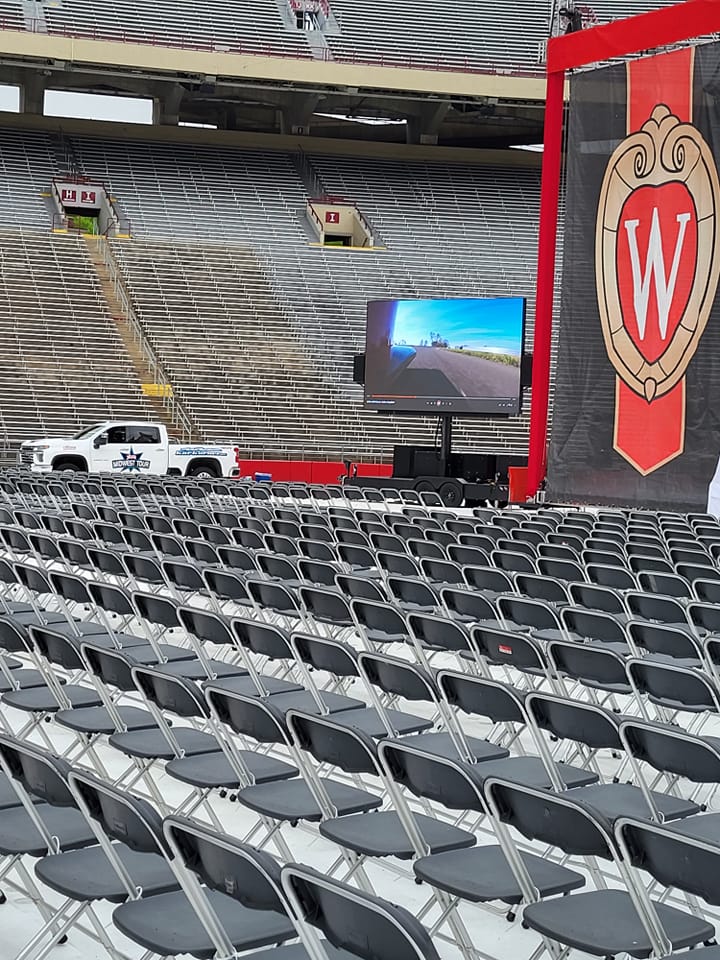 Major Markets
Madison, Wisconsin
Milwaukee, Wisconsin
Janesville, Wisconsin
Appleton, Wisconsin
Green Bay, Wisconsin
Oshkosh, Wisconsin
La Crosse, Wisconsin
Eau Claire, Wisconsin
Tomah, Wisconsin
Wisconsin Dells, Wisconsin
Jefferson, Wisconsin
West Salem, Wisconsin
Stevens Point, Wisconsin
Wausau, Wisconsin
Rockford, Illinois
Springfield, Illinois
Chicago, Illinois
Bloomington, Illinois
Davenport, Iowa
Dubuque, Iowa
Waterloo, Iowa
Des Moines, Iowa
Iowa City, Iowa
Cedar Rapids, Iowa
Winona, Minnesota
Rochester, Minnesota
Minneapolis, Minnesota
Bloomington, Minnesota
And much more!!! Reach out today!